Algae Removal In Charlotte NC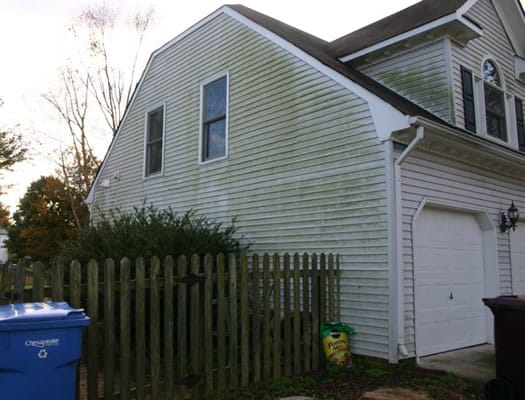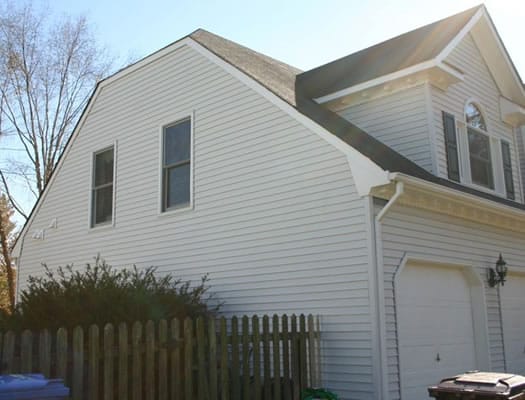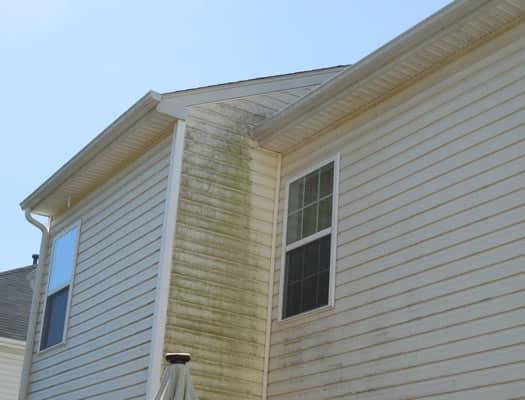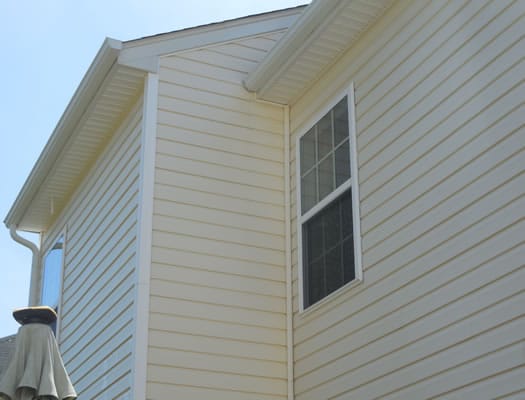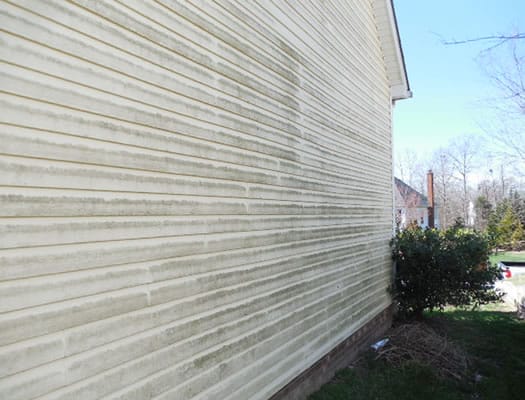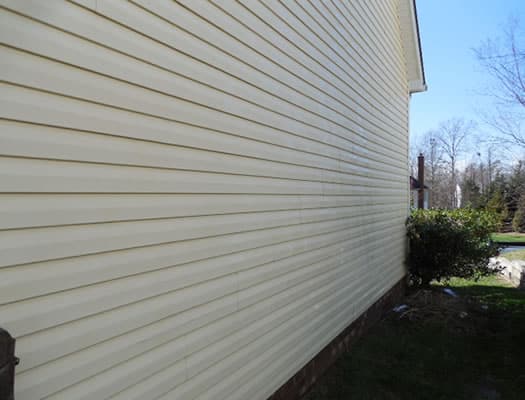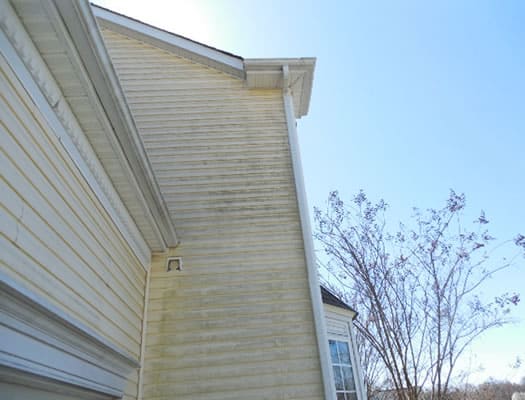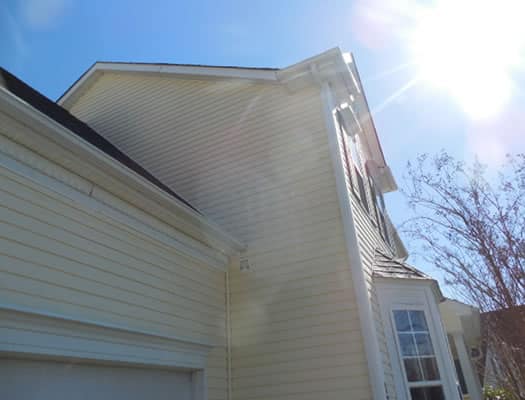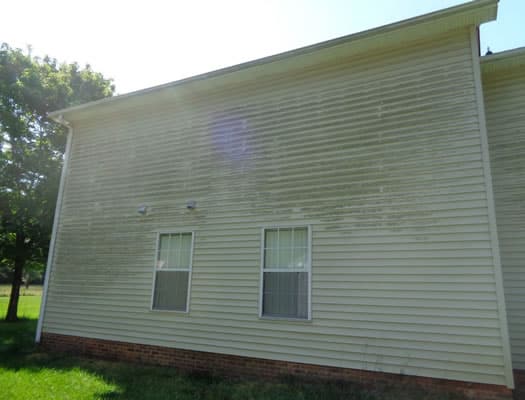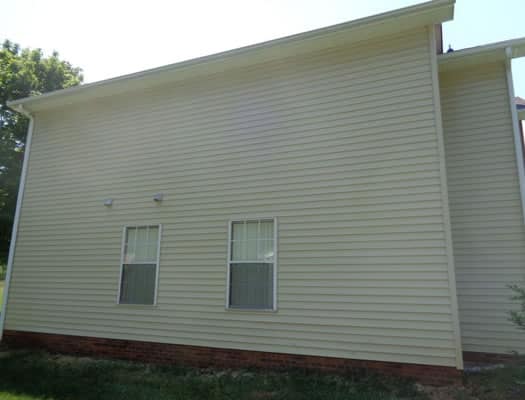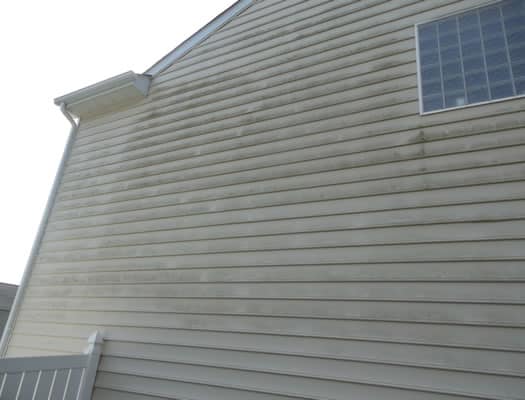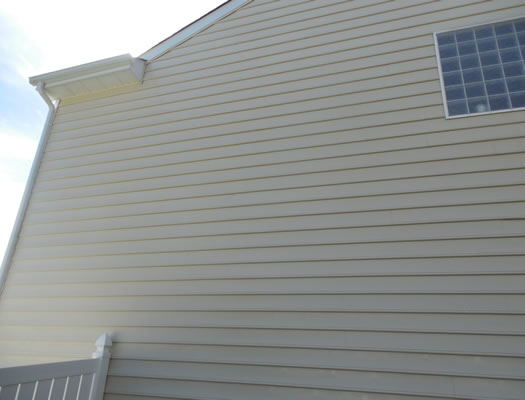 Algae removal from your home or building can be tough if you don't have the right equipment.  The green algae and mildew found growing on homes throughout Charlotte can deteriorate the surface if not removed in a timely manner.  It can sometimes be very difficult to remove (especially if it's been left for a long time) and makes your home look very dingy and unkempt.
Dave Mac's Power Washing is a power washing company based out of Charlotte, North Carolina.  We specialize in algae removal services.  We can quickly wash away years of algae growth using our specialized power washing equipment.  If you need algae removal services you've come to the right place.
This unsightly algae growth is especially prevalent in areas where there is lots of moisture little sunlight or sometimes, just enough sunlight.  Think about the morning dew on your siding... Are there areas that are shaded for a good part of the day?  These areas are likely to develop algae growth first because the conditions are just right.
Another factor for algae growth around the exterior of your building is from the naturally occurring sugars that are commonly found in tree sap.  If there are large trees or bushes near your house then you've likely noticed the algae seems to build up in those areas the most.  It's not a coincidence, it's science!
Algae and mildew growth can actually damage and deteriorate surfaces made of wood, vinyl and even metal.  This is why algae removal is something you should take seriously.
It's not something that happens instantly, but over many years the algae can eat away at the outer layers and after a good powerwashing, while the algae is removed it often exposes the damage they have done to the siding material in the form of etched, dull and failing surfaces.
If you stay on top of it and don't let the algae build up over a period of many years then you can mitigate the damage.
Dave Mac's Power Washing Specializes in Algae Removal
We can remove algae with our special process quickly and efficiently.  If you have a house that is regularly affected by this problem due to certain natural conditions around your property then we can even setup a scheduled maintenance program so we can keep on top of the algae and make sure it's always washed away before causing a problem.
We Offer Algae Removal From:
Houses, Siding, Gutters and Fascia
Driveways and Sidewalks
Multi-Family Housing
Commercial Buildings
Public Facilities and Buildings
Patios, Porches and Decks
ANY type of pressure on your roofing material isn't good and can void your warranty. We all know that rain and hail can come down fierce and hard when pounded by the wind but it's no match for the concentrated jets of water from a pressure washer, especially with inexperienced hands operating it. You can literally destroy an entire section of your roof in just a few quick seconds.
If Algae growth on your building is causing you a problem then give us a call or use one of our contact forms today and we can provide you with a quick estimate.
Why Choose Dave Mac's Power Washing To Remove The Algae On Your Home?
When you choose to hire Dave Mac's Power Washing to power wash the algae off your home or building you're partnering with a small, locally-owned, business.  We've been serving the Charlotte area for over 20 years.  Whether you've got algae on your driveway, sidewalk, pool deck or patio, or you have algae growing on the siding on your home or building we'll be able to quickly wash it away so your surfaces look like new again.
We use state-of-the-art power washing equipment, we have our own water supply, we have ladders so we can clean those hard-to-reach areas on your home.  We operate safely and we take the utmost of care to keep your property protected.
If you'd like to schedule an estimate to remove the algae from surfaces around your property please call (704) 321-0123 or fill out our online form and we'll get right back to you.