House Washing Service Charlotte NC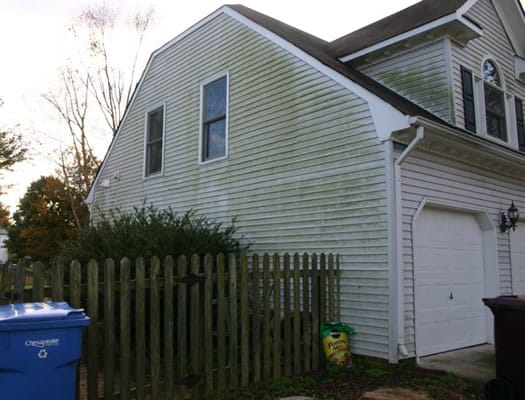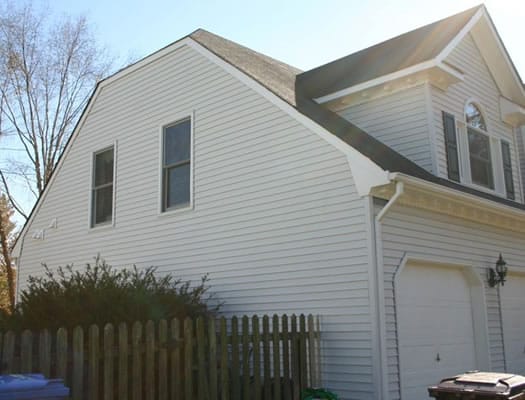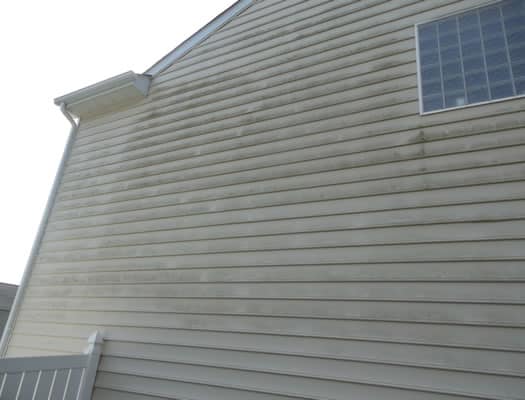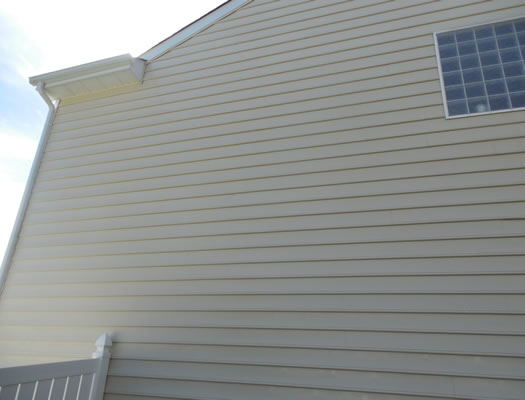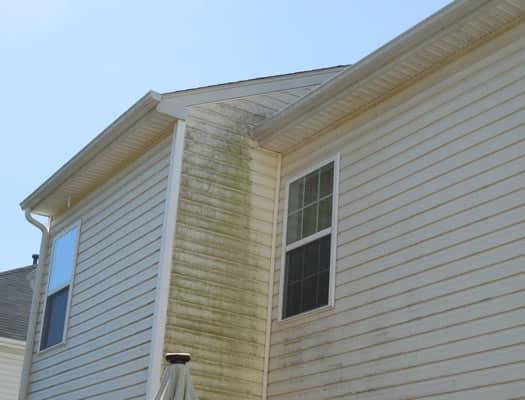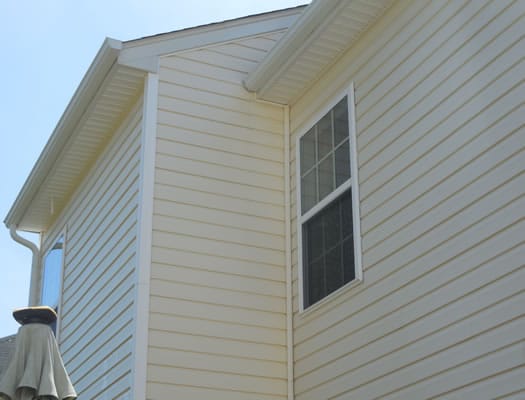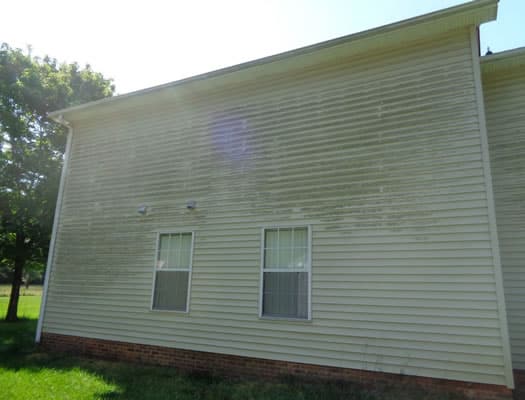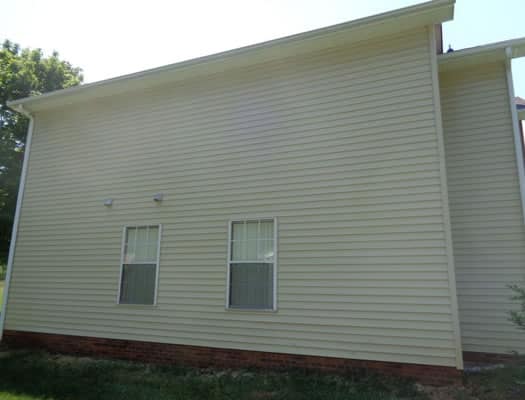 Low Pressure House Washing in Charlotte NC
House washing is something most homeowners don't even think about but it's an excellent and affordable way to drastically improve your curb appeal.  Often it doesn't take long for the exterior of a home to get dirty.  If your house is in the shade you'll be battling with algae and mildew if your house is in the sun it's going to be dust, dirt and pollens.
Unless you keep on top of it your exterior siding materials aren't going to look as shiny and new as they did when they were installed.  A good power washing simply rinses it all away without hassles.
Dave Mac's Power Washing is a top rated power washing company based out of Charlotte, North Carolina.  We specialize in house washing services.  We can clean all types of siding including vinyl siding, metal siding, wood siding, stucco siding, and fiber-cement siding.  We offer both power washing and soft wash (low pressure) house washing services.

Rating
Dave was great! He was very responsive and professional. Our house and decking looks brand new! We are very happy and will book him again! Thanks Dave
Dave is all of these positive reviews and more. I can't say enough good things about his professionalism and attention to detail. He washed our house, driveway and deck, and made everything look brand new. He goes above and beyond what is expected, and I appreciate so much his communication style. I will use Dave's services again in the future, that's for certain!
There is a reason it's hard to find a bad review for Dave. He is very easy to work with and the results of his exterior wash of our house were even better than I could have imagined. I was given a quote very quickly after reaching out to him and we were scheduled within a week. I found the the price to be a steal, especially after seeing the quality of work that was performed. Thanks Dave! We'll be calling again next year.
We use an exclusive superior cleaning system of "Low-Pressure" house washing. This system ensures that your home is cleaned, while not damaging any of your home's exterior finishing materials such as vinyl siding or stucco which can be easily destroyed with a power washer.
Instead of intense pressure at the nozzle end we instead rely on high quality detergents to do the work, followed by high volume low pressure rinse to assure you the best job possible. This system is safer and more effective than the traditional high pressure "blast-off -the-dirt" method.
We are your house washing specialist, specializing in Low-Pressure House washing.  Exceptionally dirty or neglected houses are not a problem, we take it as challenge and we're ready to accept!
House Washing Services in Charlotte NC:
House Washing "Low-Pressure"
Washing Vinyl Siding
Washing Fiber Cement Siding
Washing Metal Siding
Washing Stucco Siding
Washing Wood Siding
How Much Does House Washing Cost?
It's a good question, but not one we can offer a one-size fits all answer too.  The cost to wash your house can depend on a variety of factors.  The size of your home, how many stories your home is, whether we use a soft wash or power washing process, how dirty the home is, how easy it is too access, and what other services we are doing as well.
Generally, single story homes are much easier to clean and don't require ladders or other safety equipment thus are going to cost less to wash than a two or three story home.
You can save money by bundling our power washing services together so when we're on-site it's a good idea to have us not only wash your house but also clean your driveway, sidewalks, patios, or decks as well.  This way you're maximizing your value and getting the best results.  We do offer package pricing if you want a total exterior clean.
Why Hire Dave Mac's Power Washing Team For Your House Washing Project?
When you choose Dave Mac's Power Washing to complete your project you're partnering with a firm that has more than 27 years experience in the power and pressure washing industry.
We are licensed and insured and we also provide workers compensation  to our employees as any business should.  We are much more than a couple guys with a truck and a power washer.
We are the true power washing professionals in your area.  We maintain state-of-the-art professional grade equipment (this isn't stuff you could buy at the local home depot!).
Many 5 Star Reviews, from Charlotte and surrounding areas
A+ Rating With The Better Business Bureau, Angie's List & The PWRA
You Deal Directly with the Owner
Environmentally Friendly Detergents & Soaps
If you are looking for a pressure washing service in Charlotte then please call 704-321-0123 or fill out the contact form and we'll setup an appropriate time to complete your project.